COMMISSION A PORTRAIT ARTIST
Oil Portrait Paintings from Photos or Live Sittings
Choose from 12 stunning UK based artists.
"Even with all the constraints of the pandemic I found the whole process easy and I felt well supported throughout. The artist kept me updated with progress and the results speak for themselves. I am delighted with the portrait and can't wait to receive it."
"5 stars all around. The service was amazing and immediate, they have the most talented painters in their stables and we couldn't be happier with the results. Truly a one-stop-shop for your portrait needs. Highly recommended."
"Delighted with the portrait of my wife and myself. The artist has captured us perfectly. The service from the whole team was excellent."
"I was very satisfied with the process and result. There were no problems with the communication, payment, or delivery of the final product. The service provided was personal and attentive. The representative made everything very easy assisting with all aspects from artist selection to front door delivery. It's a beautiful portrait that everyone loved."
We have an expert team of consultants on hand to guide you through the entire process and help you in achieving your portrait masterpiece!
We are happy to answer any questions you might have about the process or pricing by phone, zoom, text or email.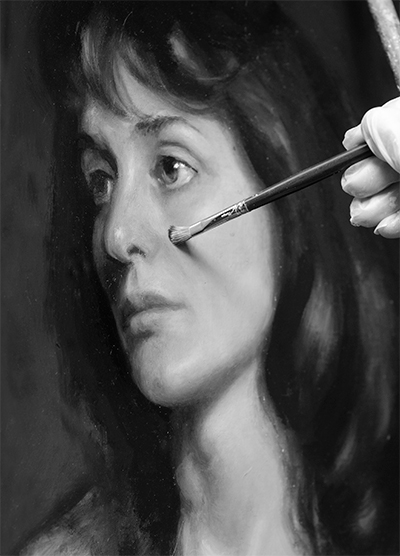 We discuss your requirements over a phone or video call (approx 5-10 minutes)
You send us good quality photos as reference material – preferably natural light
Live sittings are optional
We give you an exact quote, and then take a deposit (balance due on completion)
Portraits usually take around 6 weeks to complete
Video / photos are sent regularly to ensure we exceed your expectations
You can have calls with the artist at any time during the process
You can feedback on any adjustments such skin / hair color
Super high res photos and video sent of final portrait for you to sign off
Final payment is made only when you are ecstatically happy
The portrait is shipped by courier to your home after the painting has dried
Tissues are provided for emotional reactions to the portrait (tears of joy are not unusual!)
You love the painting so much that you order another to hang elsewhere 🙂
The artist can even do an exact copy of the painting to hang in a 2nd home
The world of portraiture is vast and can be overwhelming. Here at The Portrait Agency we have hand selected a talented group of international portrait artists based on their skill, consistency, and passion for creating something truly special.
We often find that our clients are immediately drawn to an artist and connect with their body of works, however, if you need any support or advice in choosing an artist we have a dedicated Commissions Consultant on hand to guide you through this and every other stage to ensure that you get exactly what you are hoping for, taking away any stress or concern.
We will start by getting to know you and asking a few basic questions, such as:
Who is the portrait of? Are you working to a particular size or budget? What style is going to best suit your home? When do you want your portrait completed by?
There is no obligation during these conversations as we are establishing the details and ensuring your chosen artist is the most suitable for the project, guarenteeing an outstanding result.
Based on your requirements the artist will provide you with a quote and agree a timescale.
Once you have picked the perfect artist and you're ready to go ahead, we take a 50% deposit and book in the time with the artist. We'll regularly communicate with them on your behalf to ensure the brief is understood and you get exactly what you are hoping for. You can contact us with any questions that may come up- we are here for you throughout the entire process.
We will keep you updated throughout this exciting journey and share images and/or videos of the paintings progress.
Once the artist has completed the painting we will send you a final image of their hard work. We're confident you will love it and can't wait to hear your thoughts! If however you do have any concerns or feel any amendments need to be made then just let us know.
At this stage we will take the remaining balance 50% and arrange shipping. This will differ based on your location and the cost will be added to your invoice.
Once the portrait arrives in it's new home we would love to see a photo!
We know that this is an incredibly special piece and hope it will bring you many, many years of enjoyment.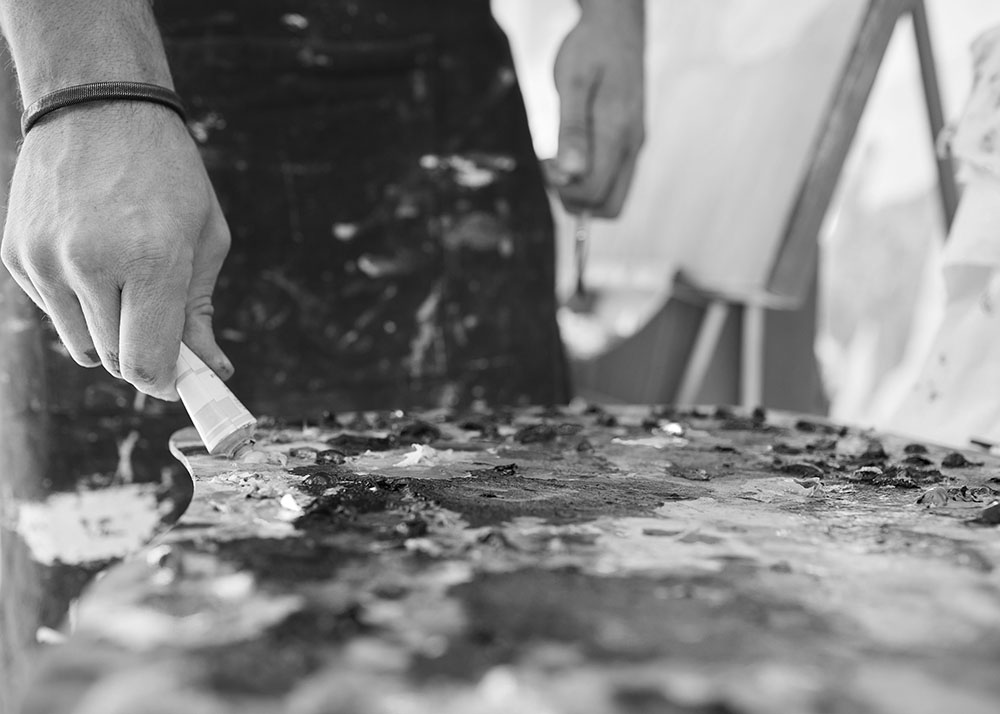 Our artists can work from photographs to create your masterpiece portrait. We typically require a high resolution image which is well lit and sharp in detail. We may also request additional images as reference to ensure an accurate likeness is captured. However, we have been able to achieve incredible results with very old and low quality photographs too, so send us your enquiry today and we can discuss an array of options!
With over 30 years of experience in the Art Industry, we are confident that we can offer an unriveled level of service throughout the entire process of having your portrait created. We are happy to answer any questions that you might have and give you total assurance that the end result with surpass your expectations.